Bust! Add $300 to Your Monthly Carolina Beach Real Estate Payment--Wind and Hail Insurance
Posted by Jay Seville on Tuesday, August 13, 2013 at 5:58:59 AM
By Jay Seville / August 13, 2013
Comment
Wind and Hail Insurance Rates for Carolina Beach NC Are a Beast!
So I just sold this brand new home in Carolina Beach.  A buyer had been negotiating 5 days with builder.  My buyer took my advice and we prepared a contract that caused the builder to switch to us even though terms were very similar.  Yes negotiating and subtleties of contract prep are an art and if you're with the right agent you have  a chance to get homes you would have otherwise had no chance to get.  I have an entire series on picking the
best real estate agent here at my other website JustNewListings.com
.
The Hidden Cost when buying some Carolina Beach Real Estate with Ocean Views
The big issue that revealed itself is that even though their new home is not in the flood zone they still have a huge monthly wind and hail insurance bill that covers much of the coastal area.  So a quick study on it by seeking quotes from several insurers found a range of quotes.  The bottom line is that for their new home worth 425,000 with about 2300 sq ft (that includes value of the land so the home value was perhaps $325,000 for example) their Carolina Beach wind and hail insurance is $2500-3665.00.  So this is a $300 addition to your monthly housing payment.  The point of this blog post is not to dissuade you at all from buying a home that is walk to the beach and amazing healing in the spirit that comes with hearing the ocean and smelling the ocean :) , etc.  The point of this post it for you to be well informed as you start the process of buying a home in much of the coastal areas of New Hanover County NC insurance rates.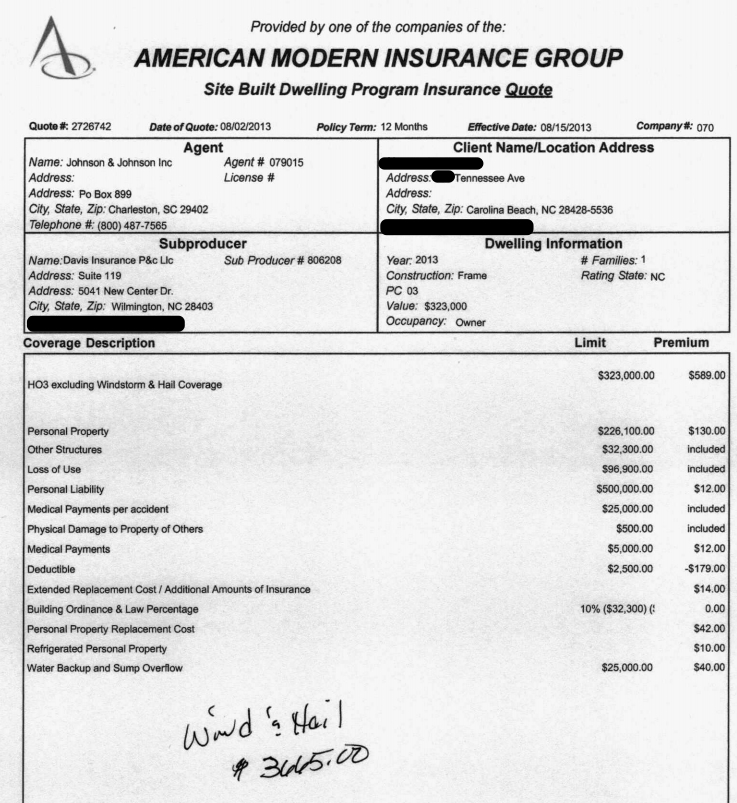 For many buyers though it is a non issue in that if you buy a condo in Pelican Watch for example your condo fee includes flood and wind and hail insurance already.  And let me tell you concrete and steel condos in Carolina Beach, Wrightsville Beach or Kure Beach are the way to go as a long term investment as opposed to stick built condos--see some examples below if there are any active listings.  The concrete and steel buildings are the mid-rise and high rise buildings.
Neighborhood:
Driftwood Villas
Neighborhood:
Paradise Cove Condominiums