Phoenix Condo Drama Continues…Opportunity?
Posted by Jay Seville on Thursday, September 20, 2007 at 1:31:40 AM
By Jay Seville / September 20, 2007
Comment
Phoenix Condo Drama in Clarendon Continues.  Is This Opportunity???
Early purchasers in the Phoenix Condo contacted me several months ago with complaints about prices and quality of construction and now about half are trying to get out of their contracts.  The original article on this subject after several owners reached out to me for advice on extricating themselves from their contracts while not forfeiting their initial 5% deposits of $20,000+ is here:  
Sun Sets on the Phoenix Condo at Noon
.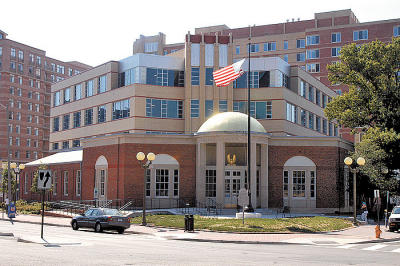 At that time the buyer referred to below, Joetta, had written me a long email to post that I later removed by the request of she and her attorney.  Here's the most recent update on it from this article in the Washington Business Journal:
Strapped Buyers Want Out of Phoenix Condominium
In the summer heat of 2005, Bryan and Laura Orme stood in line for two hours outside the Clarendon Ballroom to get an appointment with an agent who sold them a two-bedroom condominium. Today, they are making appointments with a lawyer, hoping to pull out without losing a deposit they put down for their unit at The Phoenix at Clarendon Metro, a high-rise that is part of the redevelopment of the post office at 3118 Washington Blvd. in Arlington. "We can't afford it anymore," said Laura Orme, who, along with her husband, signed the purchase contract and put down a deposit of $32,500 for the $651,000 condo. The Phoenix, a complex with 181 units, has seen 90 such cases of potential owners with cold feet, according to the developer. [ I highlighted this myself ] The downturn in the residential market is affecting buyers as well as developers of condos. People like the Ormes got hit by the change in temperature in the residential market both as buyers and sellers. Buyers have no legal recourse to pursue their complaints. Attorneys say the contracts people signed during the heyday of the condo boom tend to favor developers. Without any other options, buyers can only walk away and lose their deposits. The Ormes expected their South Riding townhouse to fetch $474,000, the price their lender thought the unit would get in 2005. When they listed their home last year, there was no deal even after they reduced the price to $417,000. Other buyers complain they cannot get appraisers to match the quoted prices of a new unit because today's market conditions have driven valuations down. Lower appraisal values mean borrowers get loans that are not enough to pay for the unit. Keating, the Philadelphia-based developer of The Phoenix, is taking a tough stance against recalcitrant buyers. The company has not stopped people from walking away from their units, but it is firm on keeping the 5 percent deposit already paid and collecting the remaining 5 percent of the deposit that was supposed to be paid at closing. "People lose their money in the stock market, and they expect that," said Bob Diamond, an attorney with Reed Smith LLP who represents Keating. "With real estate, it's like they expect their [money] back if the market turns south. The Phoenix has taken a strong position that if you don't close, they keep the deposit. They are disappointed they now have to resell the units." The condominium developer would not disclose how many units it has left to sell. Dozens of potential condo owners have tried to get out of The Phoenix project. However, not all of them wanted out because of declining market conditions. Some say they were disappointed with the quality of the construction and unit. "When my husband and I walked into what was to be our unit, we were convinced we were in the wrong unit," said Joetta Sack-Min. "The walls weren't painted. They had gashes on them, The cabinet was the wrong color wood, so were the hardwood floors. The bedroom carpet had huge stains. The dishwasher had a dent. We couldn't believe they wanted us to inspect the unit in this state and close on it." The Sack-Mins do not want to close on their unit either and are talking to a lawyer about ways to get out of the contract and, if possible, get their deposit back. The couple put down $22,000 for a one-bedroom unit, valued at $442,000. The Sack-Mins are putting the money they lined up for this unit toward the purchase of another unit in The Hawthorn in Ballston by Monument Realty, where the Ashburn couple expect to move in the next month or two. "We haven't sold our home yet, just in case," Sack-Min said. For the Ormes, there is no solution on the horizon yet. The couple rented out their townhouse in South Riding and are living with Laura Orme's parents.
What Does this Mean for Condo Purchasers?
What is interesting to consider is when will these disputed units hit the market?  Will they be listed?  I've requested a price sheet and an update in when units will be released for sale again.  I doubt they like me there…or maybe they don't even know me.  I wonder????  What I really wonder is what is the quality of construction of the Phoenix Condo?  That's my big question along with sales price.  Generally units smaller than 700 sq ft. are worth in the lower 400s and usually in the upper 300s….So if they expect to sell a 1BR for $442,000 with only 700 sq. ft. or less, they are way off.

Anybody else have feedback on Phoenix condo or know some details.  Contact me if interested in more info on Phoenix by filling in this plugoo form with your info. For more info on the condo market search market reports of 
Arlington VA Condos
. Peace out, jay