Turnberry Tower, 22West-DC, Columbia Center, Phoenix at Clarendon, Arlington Condo, Park at Courthouse
Posted by Jay Seville on Thursday, August 3, 2017 at 4:41:45 AM
By Jay Seville / August 3, 2017
Comment
Below are some of the condos creating the most "buzz" in the DC metro area.  For 
Tysons Corner condos click here
.
Turnberry Tower Condo in Rosslyn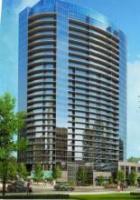 Turnberry Tower Arlington Virginia
 describes itself as "a tall and stately, beautifully bipartisan high rise residence with a wonderful low-key attitude."  The Turnberry Tower in Arlington VA will be 26 stories with 247 units providing "sweeping vistas of the Virginia suburbs, and over key Bridge and Potomac River to Georgetown, Washington National Cathedral, the Kennedy Center and the Washington Monument."  Units will vary from 1-4 bedrooms priced from $800,000 to more than $5,000,000.  Turnberry Tower condo in Rosslyn VA is scheduled to open in 2008.  Construction is scheduled to begin in summer 2006. It's mailings state the following: "Turnberry Tower will embody the ultimate in personal service with an exclusive spa/fitness center, indoor swimming pool, media room, social rooms, cafe and 24 hour valet, conceirge and resident service front desk personnel."
Columbia Center — an Arlington Virginia Condo
Columbia Center condo is an 8-story project that includes 257 condominium units and 42,350 square feet of retail space which includes a planned Harris Teeter. The project incorporates the historic façade of the Arlington Hardware and provides a new home for the Arlington Free Clinic. Formerly called the Lofts at Columbia Station.  

Columbia Center in Arlington VA is a mixed use project uses the Main Street concept that Arlington County is shooting for in which the community will be pedestrian friendly with quick access to sidewalk cafes, shops and shade trees to make your walk more pleasant.
The Phoenix at Clarendon Metro
This mixed-use property called The Phoenix at Clarendon Metro condo will renovate the existing Post Office and add office, retail, and 194 condominium units in an 11-story building. Units will offer gourmet kitchens and optional hardwood floors. Nearly 14,000 sq. ft. of retail space and 45,000 sq. ft. of office space in a 3-story building will be added.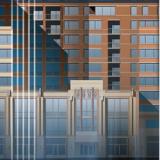 The Phoenix describes itself in this manner:  "If you desire a home that offers sophistication, that defines luxury, then you have to see The Phoenix.  These exceptional residences offer the height of modern refinement, featuring elegantly refined spaces and top-of-the-line finishes.  They offer your choice of cherry, maple or natural finished cabinets, ceramic tile floors for the kitchen and bath, granite counters, stainless steel appliances, etc.
22West-DC Condo in Washington DC Real Estate
Here is info directly from their website 
22West-DC