Wow! How's the Market? Kure Beach Real Estate Edition 2019
Posted by Jay Seville on Thursday, December 26, 2019 at 6:52:24 AM
By Jay Seville / December 26, 2019
Comment
+27% Real Estate Prices in Kure Beach Past 7 years
What is the latest with the
Kure Beach Market
? See below for input on that ... Prices are up 27% since 2012 -- a nice consistent appreciation trend. I've gotten 2 contracts the past 2 months in Kure: the oceanfront Riggings Condo and a 2nd row residences for sale in Kure Beach. Currently it takes a one hundred twenty-eight days on standard to sell Kure Beach home as opposed to 250 days before 7 years ago. If you're interested here's how some of the rental earnings works for getaway rentals in Kure Beach. A 2nd row residence with 4 rooms can make in the $40,000 array easy-- also in the 50s. One of those small condominiums at the Riggings Condo that is Oceanfront at the end of the island gross $23,000. Allegedly 1 grossed $27,000 prior to but I can not discover it for sure they earn 21-23,000 though if they reveal well. Here's some other miscellaneous details concerning Kure Beach, and that is the water is not crystal clear as well as beautiful like it is at Surf City or North Topsail Beach. You see the Cape Fear River and the sea link there by Kure Beach as well as Southport so it makes a muddy or gloomy water and also as you go north from Kure Beach up to Carolina beach and also Wrightsville Beach the water gets clearer and more clear. The beach at Kure Beach it's not extremely broad or possibly I must claim deep. You have Kure Dunes, Kure Beach Village and
Seawatch homes
which is sort of our little Charleston with its rainbow row with the most colorful area in the location. It should be kept in mind those 3 communities Kure Dunes, Kure Beach Village, as well as SeaWatch likewise have neighborhood swimming pools and also that's one reason they're very preferred with individuals retiring right here from the Northeast along with drastically lower actual estate tax obligations.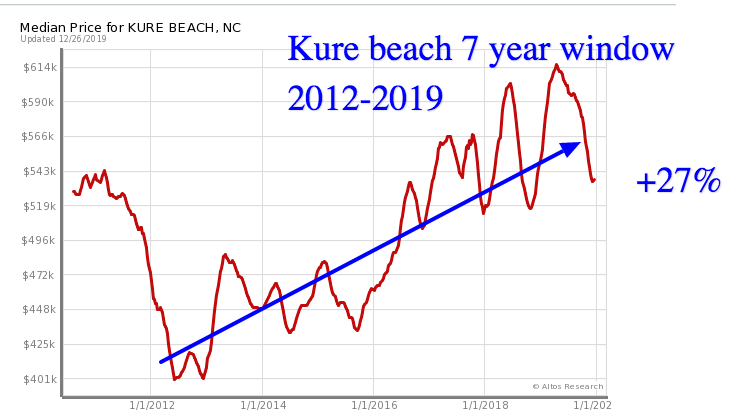 A good question is if you have a house in Kure Beach how long does it take to get to downtown historic district Wilmington or to Mayfair homes our upscale shopping center or Town Center in the middle of Wilmington? Well I would say it's a 31 minute drive so it's not too shabby.  You've got the b
est of Both Worlds and iconic a world-class historic district with lots of charm that's not too big and very walkable in downtown Wilmington, and you're living at the beach that it is just 31 minutes away.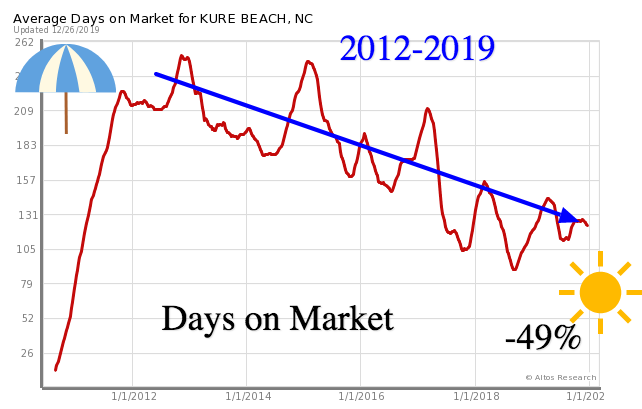 Kure Beach Real Estate Market
How do contracts usually go in Kure Beach? But lately like I said before there have been multiple offers.  Probably every third house has multiple offers on it right now. Another Nuance is that probably every third house has a due-diligence fee in the contract AKA DDF. What is a due-diligence fee? Well that's sort of like an extra earnest money deposit that is credited towards your down payment. It does not add any additional cost to purchase; however it is non-refundable there for the due diligence fee or DDF is immediate skin in the game and goes directly to the seller. In practice the way it usually works is let's say you have a house for $500,000 that you want to buy, but you're not willing to close for two months. That might be uncomfortable for the seller; from their perspective what if you change your mind at the last minute and they lost two months off the market? Then they are totally screwed so what they require is $500 due diligence fee up front to get you locked in and to know that you are serious. Usually with a good buyer agent can get it negotiated down to $250 for example.