Leland NC homes and neighborhoods
Leland homes are bottom of the page!
This is a summary of Leland North Carolina homes for sale and real estate including foreclosures and short sales. Leland, NC is on the west side of the Cape Fear River adjoining Wilmington. Leland has experienced explosive growth the last 7 years as Brunswick County became one of the fastest-growing counties in the United States of America, and Brunswick County became the number one fastest growing county in North Carolina the past few years. There is no hint of this slowing down as baby boomers are flocking here to real estate taxes that are perhaps 15% of what they are used to paying in the northeast. The dominant neighborhoods here or the neighborhoods that have become the icons of Leland NC homes are Brunswick forest and compass point. Some of the more affordable neighborhoods that were constructed or developed the last few years or so are Mallory Creek Plantation and Wilson Park and Hawkeswater. The ranch homes in Leland are here. Right now there are probably 20,000 homes at least already approved for development in Leland. Some have broken ground and others will soon such as Lake Park in Sandy Creek area. There are 37 neighborhoods that are building now or are approved to build. Yes the population figures to increase 50% in my humble opinion.
2023 market forecast?
Update July 11, 2023: so I used the phrase "slightly at least" below in a previous market update. Now a couple of months later I have documented a MAJOR change in the market. Demand for Leland homes is HALF of what it was a year ago. So if a home does not sell the first week...it likely will be active for 3 weeks or more. See the most recent blog post for an analysis.
For first time in awhile I am getting emails from builders with incentives that are significant such as $7500 credit to use in anyway when you buy a new home such as closing costs, upgrades, buying down your interest rate (points). So the market has changed slightly at least. Prices have not come down even thought days on market --- DOM -- went up. A strategy now for making homes more affordable is a $10,000 seller credit to buy down your interest rate so that it night be 6.75 instead of 7.5% . But remember it's all about the concept of date the rate; marry the house.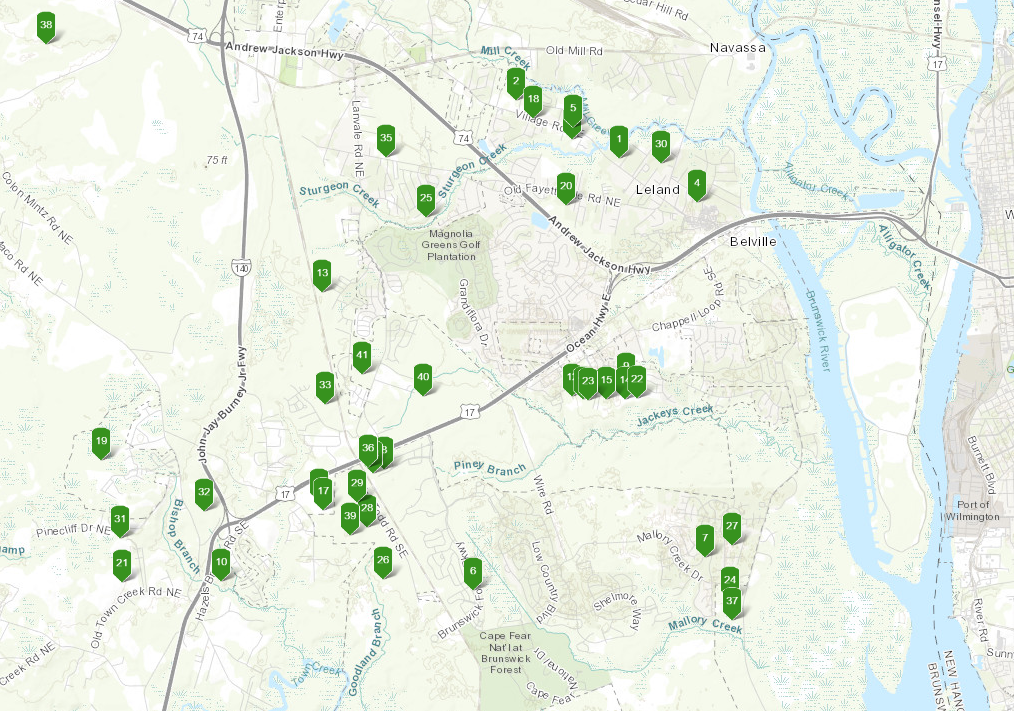 [wptb id=1717]
Leland versus Wilmington...which should I choose?
Should you buy home in Leland North Carolina or Wilmington North Carolina? Leland is close to a bunch of different beaches including Oak Island homes, Holden Beach & Ocean Isle Beach. You can enjoy 4 Seasons in one day here. I guess the question where is the quality of life higher? I used to live in Wilmington for a number of years and I I just did not want to go across the river. I was not open-minded to it I just wanted to go further north and still be in North Wilmington or Hampstead for some reason. I just had a mental block; thanks to the kids mother I ended up a cross the river and love it here. I must say I love living on the other side of the river to Cape Fear River in Leland. A lot of it Leland ... it's all new and the New Town Center is coming and there's no traffic, but in Wilmington it is 12:30 in the afternoon and I'm in rush hour traffic in the middle of a weekday off College Boulevard. The city is 20 years behind and planning their roads and overpass roads and they have to convert the middle lane into going in both directions too pending on the hour of the day. Wilmington traffic is horrible now and you can blame that on a lot of people but for now if you have a chance to buy a new home in Wilmington or in Leland... unless you're going to be perfectly, centrally located in Wilmington it's just a mess. And I think the quality of life is higher for that reason on the Leland real estate side where there's tons of new construction or established communities such as Grayson Park, Magnolia Greens, etc. that are very classy. everything is new and shiny all the retail so keep that in mind. This is a big issue in Wilmington a home people are coming to our region to buy a home so really be open-minded to the Leland side of the cape fear river.
Is Leland Real Estate a Bubble? 2022
Well this video is from early 2021 and a lot has happened since in the market. Still it is good to read for context and the big picture perspective. In 2022 home values went up 21% which is intense. Homes used to go under contract usually with 3 days and that still happens half of the time. The data always lags the market so I'll have to manually pull Leland solds from the Spring and compare them to the Winter 2023 and see where we stand now market wise.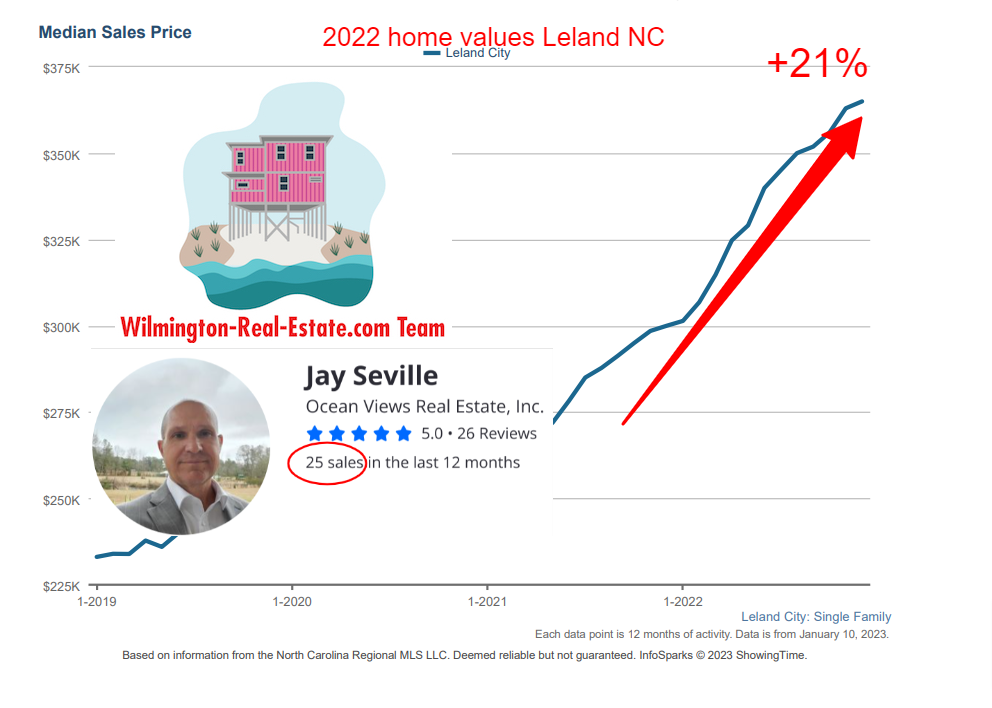 Here are some notable schools in Leland:
Elementary Schools in Leland

Leland Middle School (also serves grades 6-8)

Middle Schools:

Leland Middle School (also serves grades 6-8)
Cedar Grove Middle School

High Schools:
Please note that school assignments and boundaries can change, so it's advisable to confirm the specific schools serving a particular address in Leland by contacting the Brunswick County Schools district or visiting their official website for the most accurate and up-to-date information.
Listings
September 24, 2023