Birch Creek Homes for Sale in Leland NC
Birch Creek is a neighborhood in Leland, North Carolina. It is located in Brunswick County and has a ZIP code of 28451.

Birch Creek is close to some popular neighborhoods in Leland, such as Magnolia Greens, Waterford of the Carolinas, and Brunswick Forest. These neighborhoods have more homes for sale, with median listing prices ranging from $427,500 to $591,9001. You can also explore other cities near Birch Creek, such as Wilmington, Southport, and Oak Island, which have more diverse housing options and amenities.
There are 1062 active homes in Birch Creek making it one of the larger neighborhoods in town. It is near the shoppes at westgate shopping center with Walmart, the new Lowe's Hardware, etc.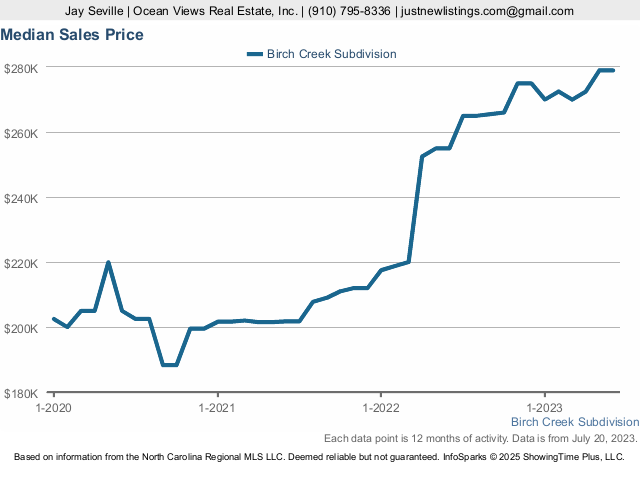 Birch Creek
September 24, 2023