Jackeys Creek homes for sale in Leland NC
Jackeys Creek is a neighborhood in Leland, North Carolina, that offers a variety of home styles and floor plans, from affordable starter homes to larger custom homes. The neighborhood is well-maintained by the homeowners' association and has a suburban feel. It is conveniently located near the Cape Fear Memorial Bridge, which connects to Wilmington, and the Brunswick Riverwalk Park, which offers water access and recreational activities. Jackeys Creek Leland is a great choice for anyone looking for an established community with gorgeous homes in a prime location. The neighborhood is made up of approximately 100 homes1, most of which are custom homes and built in the late 90s and early 2000s. The average property measure 2,200 square feet and offers three bedrooms with two and a half baths. The median real estate price in Jackeys Creek is $412,000ish as of Summer 2023.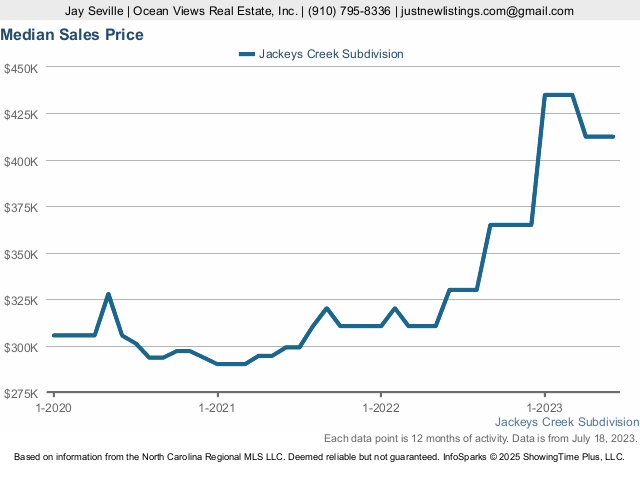 Location, location, location for convenient Jackeys Creek
As Leland NC gets more and more dense location and convenience are becoming premium like never before. Jackeys Creek is off 133 just a few minutes to Wilmington which is a major variable that determines value now that traffic has gotten so much higher than a few years ago.
Jackeys Creek homes for sale
September 24, 2023