Homes for sale North Brunswick High School
Go Scorpions #Stingem As a parent I have been satisfied with the school compared to a couple of other high schools in the region. The school is located in Leland NC real estate. My son is a junior as of 2023 and taking a college class as well at Brunswick Community College that works with North Brunswick High School for the AP students. It is one of five high schools in the Brunswick County Schools homes district1 and it is located at 114 Scorpion Dr, Leland, NC, 284511. The school has 1,179 students enrolled in grades 9 through 12, with a student-teacher ratio of 17:12. The school offers Advanced Placement® coursework and exams, with a participation rate of 19%2. The school's mission is to graduate college and career ready students well-grounded in American democratic principles and prepared to meet the challenges presented by an increasingly global society3. The school has a website where you can find more information about its programs, departments, student services, and activities. It's chief rival are the South Brunswick High School homes cougars.

More info on North Brunswick High School Scorpions
The school is getting nearer capacity and is expected to be full by 2028. There are plans to bring in 300-400 more seats for students in the growing region. Another idea was to take Mallory Creek Plantation students and shift them to South Brunswick High School.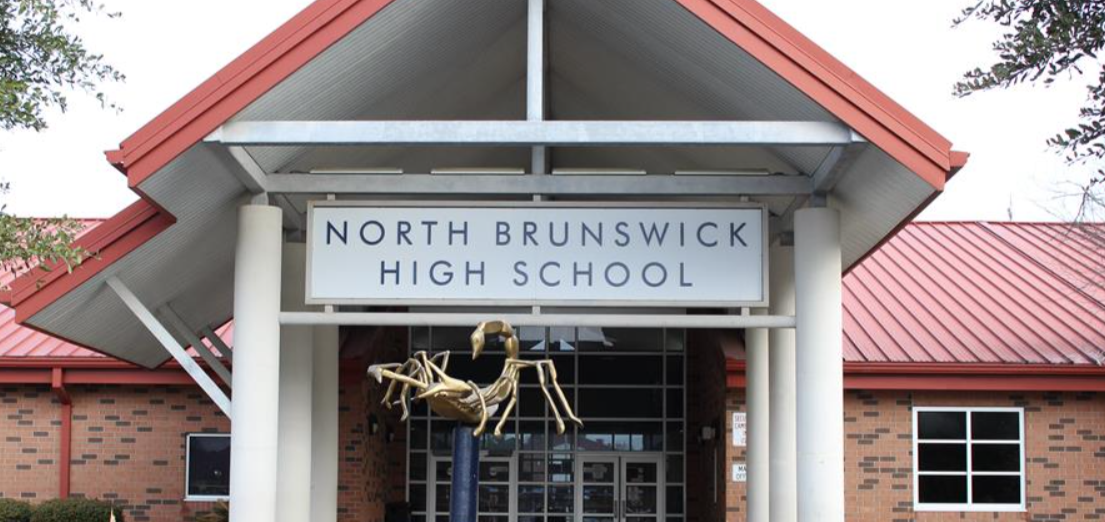 Academic Programs: The school offers a comprehensive curriculum that includes a wide range of subjects, including English, mathematics, science, social studies, foreign languages, and arts. They also provide Advanced Placement (AP) courses, which allow students to earn college credits while in high school.

Extracurricular Activities: North Brunswick High School offers various extracurricular activities to cater to students' diverse interests. These may include clubs and organizations such as the National Honor Society, Key Club, Student Government, drama club, art club, and more. The school also has athletic programs for students who wish to participate in sports like football, basketball, baseball, soccer, track and field, and many others.

Facilities: The school's campus is equipped with modern facilities to support the students' educational experience. This may include classrooms, science laboratories, a library/media center, computer labs, a gymnasium, sports fields, and other amenities necessary for academic and extracurricular activities.

School Spirit: North Brunswick High School fosters a sense of school spirit and community among its students. They may have various events throughout the year, such as homecoming, pep rallies, spirit weeks, and other activities that encourage student involvement and pride in their school.

Community Engagement: The school actively engages with the local community and encourages students to participate in community service projects and volunteer work. This involvement helps students develop a sense of social responsibility and an understanding of the importance of giving back.
North Brunswick High School Leland homes
September 24, 2023