New Homes for Sale in Leland NC New Construction Real Estate
This is a summary of new homes for sale in Leland North Carolina including
Brunswick Forest homes
, Compass Pointe, and The Bluffs on the Cape Fear.
So for years people would just buy their new homes in Wilmington they were very affordable, Etc. And you had a lot of convenience for buying there but gradually the home prices went up and it became more effective for the developers to build large, shiny new neighborhoods on the other side of the river in Leland, North Carolina in Brunswick County. And there they also started adding to the highway system and Highway 140 was completed which helps bypass a ton of traffic when you're traveling in the greater Wilmington area and some of the neighborhoods were connected with other major roads as well to help avoid traffic the bottom line is living in Leland where everything is shiny and new has its advantages and it has far less traffic than Wilmington for the same price you get a brand new home and that makes Leland homes for sale the Fantastic deal.
There are huge retail areas off Hwy 17  in the waterford center and the across the street with grocery stories such as Harris Teeter and Aldi, do many restaurants, tons of health care service providers from ortho to orthodontics.  With a new Lowe's hardware store coming there is almost nothing you can't find in Leland except for a movie theater.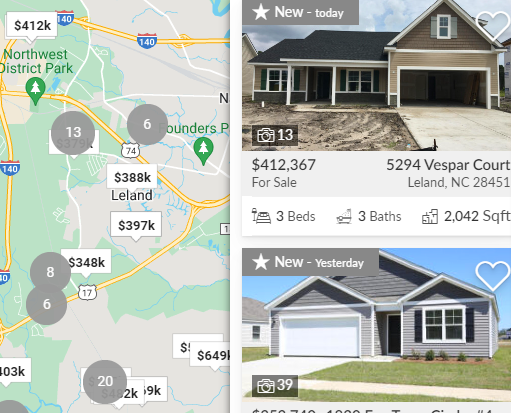 There are so many new construction communities in Leland now compared to 5 years ago. That would make a great article no doubt.  The prices in 2021-2022 rose 20%. The question now is whether they will go down 10% or not?  The Carolinas and Brunswick County are one of the hottest markets in the country due to retirees relocating here.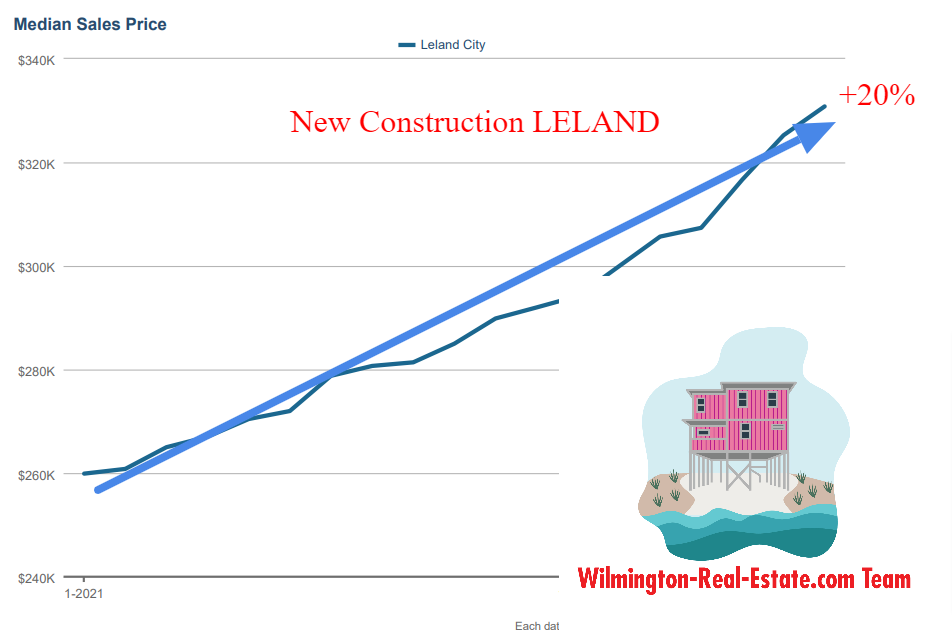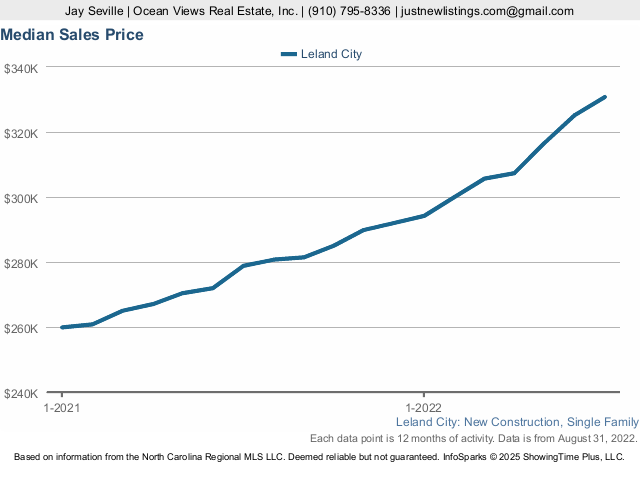 Active Leland New Homes Listings
Listings
December 4, 2023