Seller's Guide
We Know Real Estate.
Download the guide below or ask a question and we'll answer promptly!
Request our complete guide, free!
You'll receive top down picture of nearly everything you need to consider as a real estate seller in any market. Get more informed by requesting our guide below!
Realtor You Can Trust
When it's time to pull up roots and replant yourself in new surroundings, you must first consider the sale of your current home. The task can feel daunting for first-time sellers, but with a savvy approach and the right agent to help, there can be a 'SOLD' sign on your front lawn before you know it. My company has proven marketing strategies that will ensure that you get the highest possible price for your home. When you're ready to sell, it is important to have a knowledgeable professional by your side to handle all of the details involved in the successful sale of your home.
As your agent I will:
Work & negotiate for YOU, not the buyer's best interests.
Provide an accurate market analysis of your home.
Handle the scheduling of buyer tour requests and ensure anyone viewing is pre-approved.
Help you navigate legal contracts to ensure you're being taken care of, not taken advantage of, when selling your home.
Help you navigate the selling process to easily transition into your new home.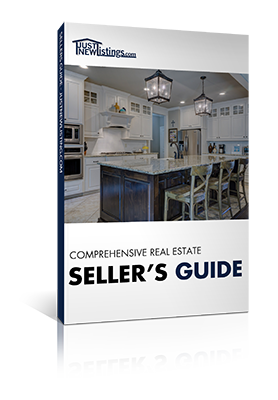 Find Out More
By Scheduling A Seller's Consultation & Download your Free Guide
Seller's News & Tips
Get Market Insights