Contemporary homes for sale Wilmington NC
my apologies....there is no way to just pull contemporary homes now. You'll have to do generic search in Wilmington and scan pictures in gallery format to discover that style home.
This is a summary of the Contemporary homes for sale in Wilmington North Carolina including foreclosures and short sales. Contemporary homes Wilmington have following characteristics from the Freshhome blog. Homes that are truly contemporary in the area are few and far between though :(
Exterior:
An irregular, asymmetrical façade
Strong emphasis on geometric shapes
Large windows
Clerestory windows
Use of recycled building materials
Mixed materials on the exterior (e.g. wood and stone)
Interior:
One to two stories
An open floor plan
Lots of natural light
Examples of Contemporary Homes and real estate Wilmington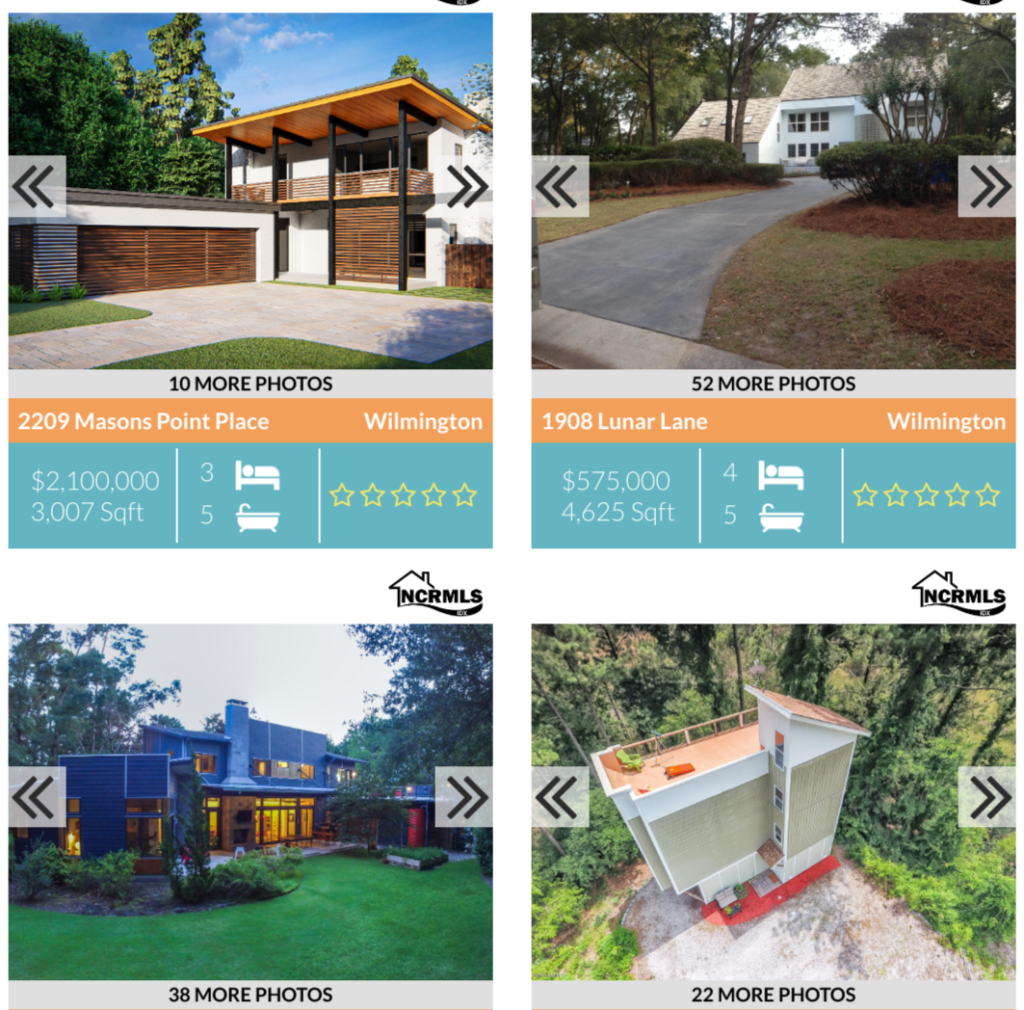 Contemporary houses are a very small niche of Wilmington real estate as contemporary homes in general are not common in the southeast. I would say contemporary homes really are only sought after by perhaps 10% of the buyers which makes them a tough resale as they are a niche product for sure. What makes a home "contemporary" well that's a bit subjective, but often it has to do with unique geometry and shapes which are outside of the box compared to regular ranch homes, colonial homes, patio homes Etc they're hard to explain but you know a contemporary home when you see one. They have rigid angles usually...sharp angles and openness. Generally speaking these homes take a lot longer to sell than traditional homes because against that such as there's much less demand for them so often they may have market value perhaps 3 to 5% less than the regular homes in the neighborhood for that reason if an owner is willing to tough it out and wait and wait and wait for contract at the right price they might succeed though because people that are attracted to contemporary homes are out there and they will pay full price.
Active Contemporary real estate listings Wilmington