Historic District Homes for Sale in Wilmington NC 2022
Back in the 2018-2020 window homes values went up precipitously.  How about lately?  Here is a live data feed of the market with its 24% increase in the past year.  What you have is an expansion of the classy historic district spreading out to surrounding blocks with renovations and new construction.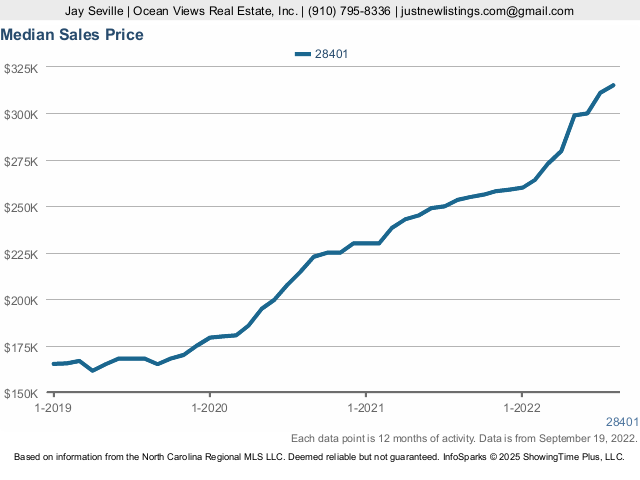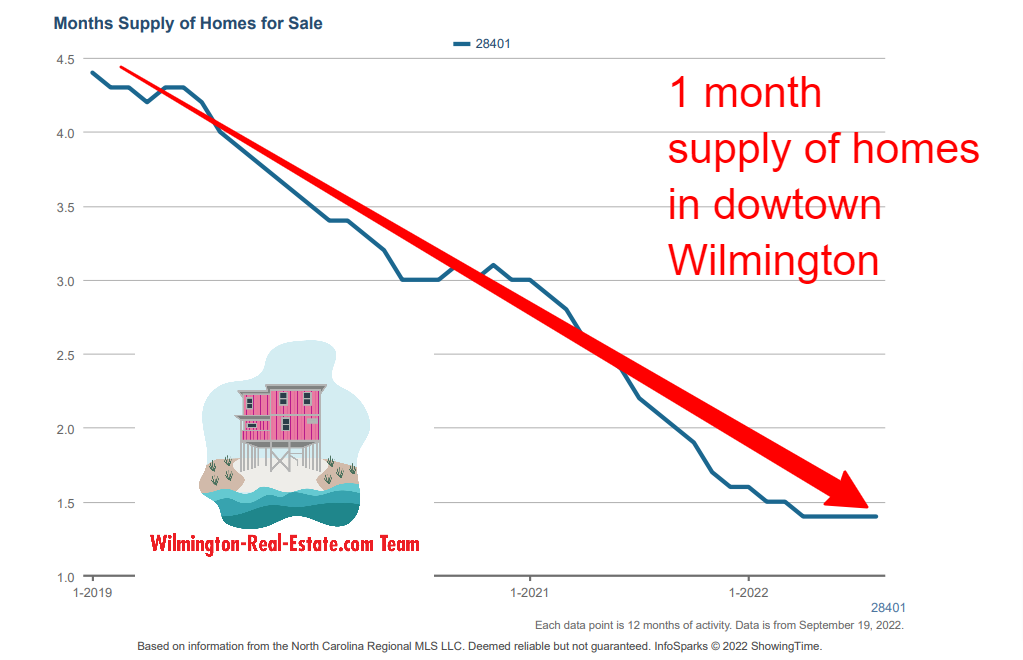 [update December 2020]
Here's an update since I first noted that we need investors to come down here and bring their money and start renovating a square mile of Bungalows back to their former glory days. That is in fact what has started to happen especially since 2019. Right now you find tons of flips where homes from 1890 to 1950 are purchased for $100,000 and then they are sold for $250,000 8 months later. That is exactly what we needed to happen in the area, and that is making the entire 28401 downtown Wilmington homes for sale ZIP code more beautiful.  From the two examples below in 2020 you can see exactly what I mean.  One home was bought for $87,000 and sold for $204,000 5 months later and the other for $57,000 and flipped for 190,000 5 months later.
Before and after flips downtown Wilmington homes



This is an active feed of the Historic District homes for sale in Wilmington NC.  
Wilmington, NC, has one of the largest National Register of Historic Places for a city of its size in the United States.  Wilmington's Historic District is about 100 blocks and is under the oversight of the Wilmington Historic Preservation Commission and the Historic Wilmington Foundation that assure compliance with established historical standards.
A less expensive neighborhood walking distance to downtown Wilmington that has historic homes is
Carolina Place
Tourists and residents enjoy walking through the Wilmington NC Historic District with shaded oak trees lining the streets and viewing the lovely old homes.  Nearby in the District are a variety of shops, restaurants, nightlife, trolley rides, and river tours.  
Some Basic Market Data for Historic District Real Estate Homes from 2020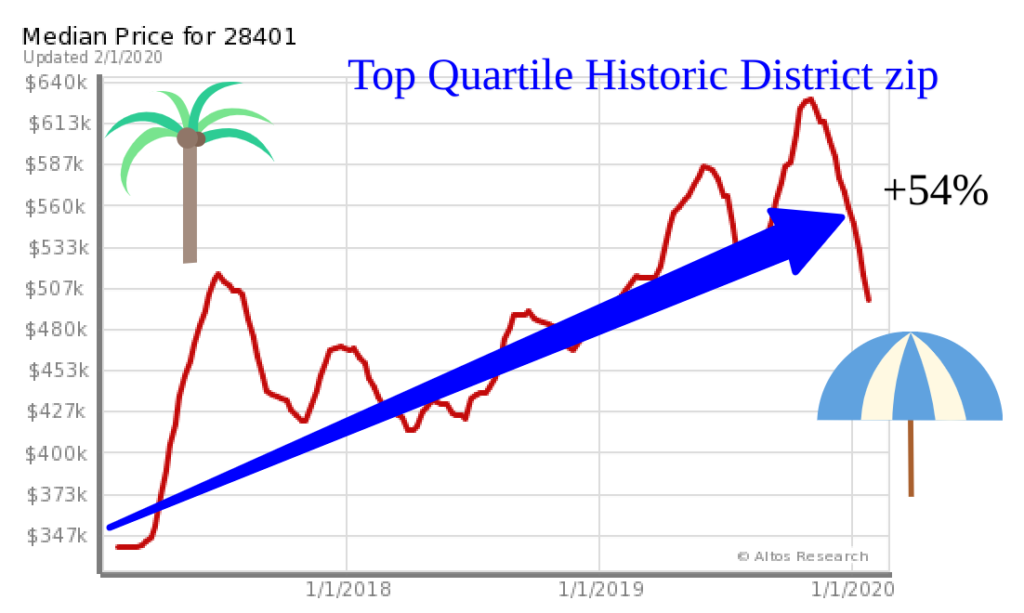 So what is the latest and greatest with the historic district anyway? What's going on here and what are the market trends, Etc? Well if you go back to 2012 the appreciation has been about 80% since I moved here in 2012 from Northern Virginia. If you go to the top quartile which is more representative specifically of the historic district because of the price range there compared to the rest of the 28401 ZIP code where homes have very low prices... well in the historic district prices are up 67% since 2012 in particular the last 4 years they've gone up dramatically.  
There is a regular flow of flips going on people are buying the dilapidated historic homes renovating them and selling them and hopefully that process will accelerate and expand their literally must be 300 historic district homes that could be improved and sold shiny and new to make the whole area look more classy.  Right now in downtown Wilmington it's very hit-or-miss. Some blocks are so classy and endearing and charming and others are ugly. We need widespread investors or flips to go on here to improve the whole area. Of course they adhere to the historic district guidelines for construction, architecture and restorations, Etc.
Active Downtown Wilmington NC homes for sale 28401